Meet the Behind-the-Scenes Team
The Chess Club and Scholastic Center of Saint Louis is proud to present the 2015 U.S. Championships. From video production to live game relay, we have assembled an excellent team of experts, each of whom plays an important role in bringing you these great events. Our partners include:
Fat Chimp Studios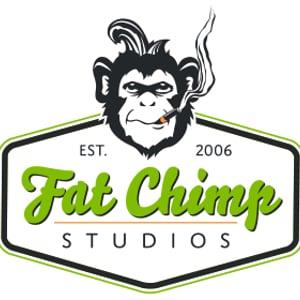 Fat Chimp Studios is a full-service video production and digital media company. With our experienced staff and state-of-the-art technology FCS sets a high standard of excellence in everything we do. We offer services to our clients that include creative development, project management, script writing, storyboarding, directing, producing, casting, location production, studio production, sound design, custom music, color correction, video editing, art direction, graphic design, 3D Animation, 2D animation, special effects, file conversion and delivery. We also offer consultative services including video marketing and advertising. Technology can only take you so far, it is the people that produce quality video, meet client expectations, and deliver on deadlines. At Fat Chimp Studios we deliver for our clients.
Spectrum Studios
Spectrum Studios specializes in producing high quality digital content for multiple mediums including: commercials, feature films, music videos, short films, documentaries, educational and training programs, news, and sports for our clients. We're ready to help you with your project, in any format: high definition, film, or standard definition. We are a one-stop shop facility equipped to realize your project, from pre-production to post-production, whatever your budget.
Spry Digital
Spry Digital is a nimble interactive agency in Saint Louis. Our experience in digital marketing, application development and responsive web design means that we can craft big ideas into custom digital products that drive your business. From pegging opportunities to building solutions and tracking results, when you work with Spry Digital, you get a partner that goes the distance.
Lennart Ootes
Lennart Ootes is a creative professional who mainly works in the world of chess. At the 2015 U.S. Chess Championships he serves as the DGT e-board specialist and photographer. His goal is to improve the quality of tournament coverage and to find new ways to attract a broader audience to the game of chess.
Lennart regularly works with DGT boards, builds and designs websites, produces live webcasts at tournaments for chess.com, is into photography and organizes chess tournaments. Last year he worked for 15 international chess events, including the 2014 U.S. Championships, Sinquefield Cup and Millionaire Chess.